EPP Group – Youth Week 2023
Wednesday, 6th September
Day 3: 60 Minutes with Manfred & Team Up! Workshops
The third day at EPP Group Youth Week saw our youth delegates team up to discuss, debate and create on the future of Europe. 
8 workshops 

8 advisors and EPP Group MEPs 

8 big questions 
Thank you to our EPP Group MEPs and colleagues as well as external experts for sharing their insights. 
Asking the big questions 
The afternoon kicked off in the Hemicycle for 60 minutes with Manfred Weber, EPP Group Chairman. 
The questions posed by youth ranged from a European army, migration, the green transition, the future of jobs and the cost-of-living crisis. 
Mr. Weber told delegates: "We will have a Youth Chapter so you can contribute to the EPP Group 2024 Election Manifesto. We want your ideas."
Preparing the pitch 
Then it was back to their working groups to finalise pitches and choose presenters ahead of the vote at the Hemicycle tomorrow. 
We will have eight teams, each with four presenters pitch a social media campaign on an issue facing Europe's youth.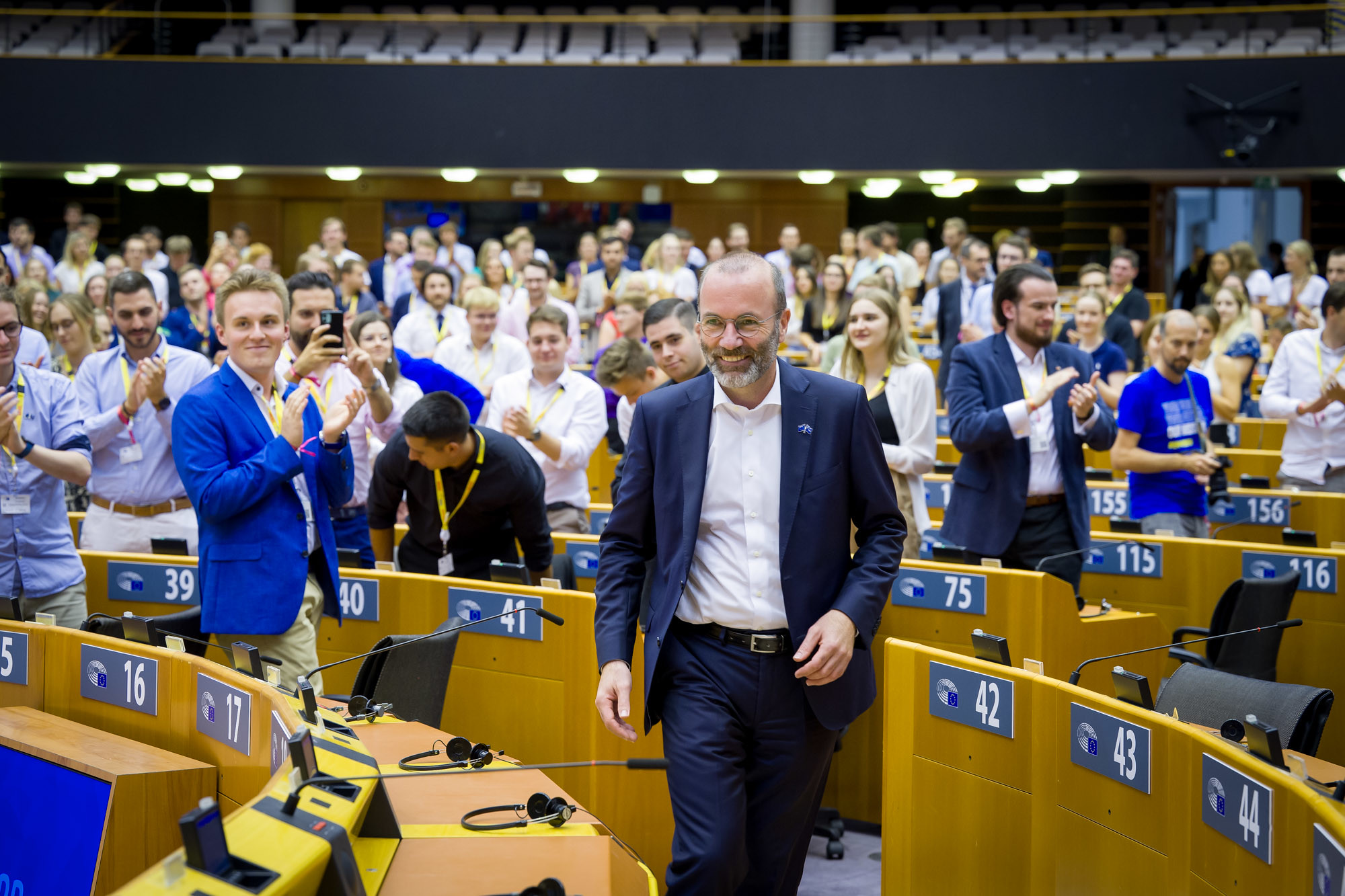 View our full photo gallery HERE
View our highlights video
Watch today's live stream