Let's drive change and break the stigma around mental health!
LET'S MAKE 2023 THE EUROPEAN YEAR OF MENTAL HEALTH
Duration:  Our petition will be running until 8th September, 2022
Help us, sign the petition, let's make 2023 the European Year of Mental Health.  
Approximately 84 million Europeans are not doing so well today. According to Statistics from the European Commission almost one in six people in the EU were living with a mental health issue in 2018, and these were the figures from a pre-pandemic world. One can only imagine how these numbers may have risen in the wake of the Covid-19 pandemic. 
Social isolation, loss of employment, and health anxiety were only some of the triggers which arose during the pandemic, and young people were most affected. It is important to address the mental health & wellbeing concerns of young people to not leave a pandemic scar on Europe's future generations. 
Minding your mental health as a young person and, particularly as a young person beginning their professional career is undeniably important. A cross-sectional approach to mental health is critical, now more than ever. To deliver better mental health services to citizens, policymakers from different areas must talk to each other and work together.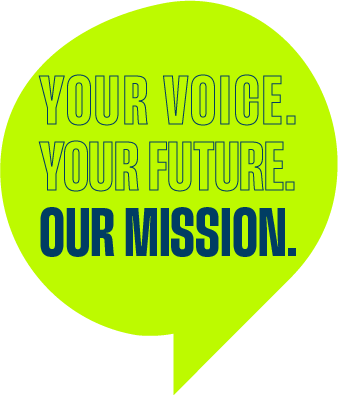 Young people think the European Year of Youth should focus on improving mental and physical health and wellbeing, protecting the environment and fighting climate change (both 34%), improving education and training, including the free movement of students, apprentices, pupils, etc. (33%), and fighting poverty and economic and social inequalities (32%).




 

Improving young people's mental and physical health and wellbeing is considered the (shared) most important priority theme for the European Year of Youth in 16 of the 27 Member States.

 
Mental Health Fact:
UNICEF reported in 2021 that 9 million adolescents in Europe, aged between 10 and 19 years, are living with mental health disorders. 
Mental health cannot be ignored!  It must be a priority, for yourself, but also across Europe. 
Good mental health is everything. Without it, we struggle to cope, adapt, solve problems and maintain a good quality of life. 
Against a decade-long pattern of deteriorating mental health among Europe's young people, the COVID-19 pandemic made the situation much worse.
In this European Year of Youth, it is essential that we empower our young people and ensure they have the necessary mental health supports! 
I am calling for mental health to be urgently tackled by cross-sectional and integrated policies, as part of a comprehensive EU Mental Health Strategy, a European Care Strategy and a European Year dedicated to Mental Health in 2023. 
Despite the efforts made by professionals, discourse on mental health is to a certain degree still considered a stigma. But why? If we are so invested in our physical health, why aren't we just as invested in our mental health? 
Because of this stigma, we will continue bringing you conversations such as the one in this week's podcast episode.

Our host Jack Parrock brought together three amazing experts on this topic – Dr. Teresa D'Oliveira from King's College London, Jennifer Oroilidis from Mental Health Europe, and the EPP Group MEP Maria Walsh, a vocal advocate on mental health discourse.